Protein bars are an excellent way to add more protein into your diet, and when the taste is good, they are often a better choice than a regular candy bar.
This time we'll have a look at the
Oats & Whey bars
by MyProtein, a UK based company with various distribution centers throughout Europe, and a recent expansion to the United States.
The reason for trying the bars, was the fact that it combines both oats & whey (hence the name, duh) and those 2 ingredients are immensely popular in the bodybuilding industry.
Whey is the most common used protein, oats are an excellent source of slow digesting carbohydrates and fiber.
The bars come in 4 flavors, we tried 2 of them:
Chocolate Chip
- Chocolate Chip
- Chocolate Peanut
Chocolate Chip
Upon unwrapping, it was a bit of a surprise, the expectation was a chocolate chip cookie type bar, but it looked more like a chocolate brownie bar.
Also, no chocolate chips were detected, a bit disappointing.
The flavor was also a bit off, it did have chocolate in it, but there was a strange after-taste, a bit hard to describe. The bar is pretty solid, but not too hard, the texture is chewy and the oats are clearly present.
Unfortunately though, it did not meet the expectations.
Score: 2 out of 5
Chocolate Peanut
Chocolate Peanut
This bar looks identical to the Chocolate Chip, which is a bit strange, but maybe we're too picky.
Both bars have a tasty chocolate coating on the bottom.
However, the taste is much better, the chocolate overpowers the peanut maybe just a bit, but no strange after-taste like with the previous bar.
Score: 4 out of 5
The macros: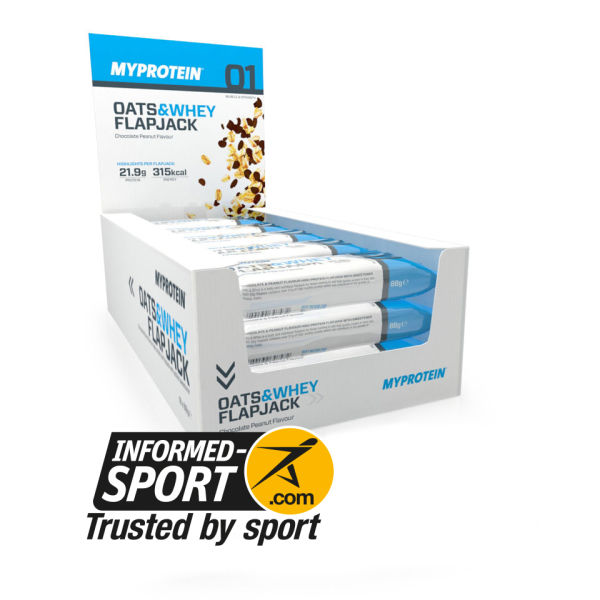 The verdict:
These bars are great as a meal replacement, as a pre-workout snack or a snack on the go.
They are filling, have great macros and as for taste, the
Chocolate Peanut
is our winner.